AST Canada is a leading supplier of Tri-Mer Corporation Pollution Control & Odour Control Systems in Canada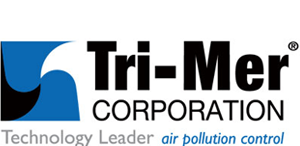 UltraCat is the only proven ceramic filter technology on the market that can remove particulate (PM), SO2, HCl, NOx and metals in a single all-in-one system.
SO2, HCl, HF and other acid gases are treated with integrated dry sorbent injection. NOx is destroyed by nanobits of SCR catalyst embedded in the filter walls when used in conjunction with integrated ammonia injection. Dioxins and many organic compounds are also destroyed by Tri-Mer Corporation's proprietary catalyst.
AST Canada offers turnkey Tri-Mer services in Canada: design engineering, in-house manufacturing, controls, CEM, installation, start-up, power generation, and aftermarket support.
Tri-Mer is the largest supplier of ceramic filter systems in the world.
Tri-Mer Corporation Pollution Control Systems
Tri-Mer Corporation develops and manufactures air pollution control systems and other related equipment. The company offers hot gas filtration systems, catalytic filters for NOx and O-HAPS control, ceramic filter systems for the control of airborne submicron particulate, NOx scrubber systems, wet-dust dust collectors, dust collectors for explosive and exotic metals, sulfuric acid scrubbing equipment, and sulfuric acid fumes scrubbers.
All Tri-Mer equipment complies with local regulations including the Ontario Fire Code (OFC), the Ontario Ministry of Labour (MOL), the Ontario Ministry of the Environment (MOE) and NFPA Standards.