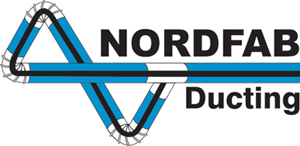 Nordfab Ducting Systems
Dust Collector Ductwork
Nordfab Canada
Nordfab only sells through an experienced and trained dealer network in Canada to ensure the exact system and performance you expect. AST Canada are ducting experts that can help you design your system, specify and provide the parts required to ensure your ducting system works properly.
AST Canada provides Nordfab ducting accross Canada.
Nordfab Quick-Fit™ Clamp Together Ducting

AST Canada is a leading supplier of Nordfab clamp-together ducting. Nordfab Quick-Fit™ ducting boasts unique rolled edge ends and easy to use clamps that make it the world's fastest ducting to install. Specialty designed gaskets ensure tightly sealed joints. Nordfab ducting is the industry leader in clamp-together ducting for dust, mist and smoke collection.

Nordfab is ISO 9001:2015 and ISO 14001:2015 certified, ensuring dependability, quality, service, delivery and minimal impact on the environment.
Dust Collection Ductwork Design

The clamp-together design and telescoping Quick-Fit adjustable nipple eliminates the need for any special tools and precise measuring. AST Canada uses Nordfab Quick-Fit™ ducting in its industrial ducting designs. Learn more about How to Design a Dust Collector System using Nordfab products.
Nordfab Quick-Fit™ Duct Features
Easy & fast to install
• Just clamp together, no rivets, screws or welding needed
• Cuts installation and downtime by more than 45%
Ideal for dust, mist and fume collection
Adaptable to your existing ductwork
Laser welded seams
• Smooth, fully welded seams prevent leaks, snags, and possible "bug harbors"


Easy clean
• Easy to remove, clean, and reinstall - without tools


Re-useable
• Easy to modify or move as your needs change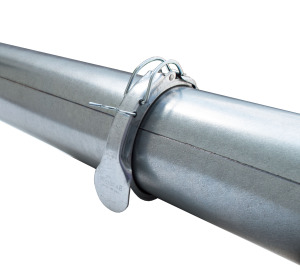 Galvanized, Stainless Steel, and aluminum available
Nordfab provides:
• Quick delivery — most orders can be delivered within 4 days
• Order tracking
• Lower freight costs