Explosion Venting with a Flame Absorber
With conventional explosion venting, flame propagation as well as shock waves are directed into "safe" areas, but in reality could endanger anyone located in the surrounding areas. Likewise, the typical pressure wave and noise in the production hall are reduced to a barely perceptible minimum. The filter design guarantees that no burned or combustible materials are ejected. This does not only reduce the consequences of the explosion, it also provides the highest level of protection for employees.
Q-BOX II
Explosion Venting Systems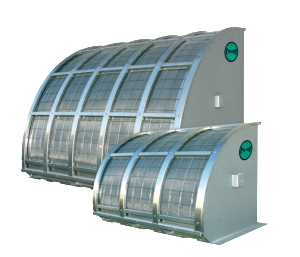 The Q-Box II flame quenching explosion venting system is an economic and flexible solution that can be used in a variety of indoor and outdoor applications, including filters, combustible dust collectors and elevators. When used indoors, it dispenses with the headaches of positioning complex, cumbersome and expensive vent ducting.
The rectangular shape of the Q-Box II, available in two sizes, complements the dimensions of standard rupture panels, so the Q-Box II can easily be used for retrofitting existing explosion protection system installations.
The Q-Box II effectively absorbs flame and heat emissions allowing for indoor installation and positioning of equipment.
Q-ROHR-3
Flameless Venting Systems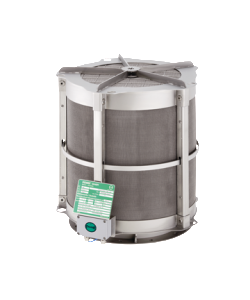 The Q-Rohr®-3-6T/6T-AL is now approved for use with dusts, gases, hybrid mixtures and metal dusts, including aluminum! Our new Q-Rohr-3-6T or -6T-AL models are designed in accordance with the latest European standards, are ATEX approved and NFPA compliant.