Donaldson Torit Cabinet Dust Collectors Series 50-80
The Donaldson Torit Cabinet dust collectors provide reliable and economical solutions to in-plant dust and smoke control problems. Its efficient, compact design covers a wide range of bag collector applications. Replacing dust collector bags has never been easier with the new, one piece EZ filter Pack.™
Cabinet Dust Collectors Series 50-80
Reliable and cost-efficient filtration on nuisance dust generated in industrial operations.
High collection efficiency of 99.9% allows recirculation of heated and/or air-conditioned plant air.
Manually-operated filter shaker makes filter cleaning easy.
All 60 Hz motors 1 horsepower and larger are compliant with the Energy Independence and Security Act of 2007 (EISA).
Quick access to dust drawers and dust pails provides easy and safe maintenance.
Filter changes have never been easier with the EZ Filter Pack™, a one-piece, lightweight filter bag that installs without tools and provides a positive pressure seal.
Excellent efficiency on nuisance dust for intermittent-duty applications.
Abrasive Blasting
Metalworking
Buffing & Polishing
Packaging
Dental Labs
Precious Metals
Grinding
Textiles
Machining
Easy Maintenance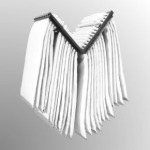 Factory installed filter packs include standard cotton sateen bags, polyester inserts for better airflow, galvanized bag clips, slide latches, and center support bar.
One-piece construction includes a closed-cell urethane gasket to ensure a positive pressure seal.
Four filter media selections and three construction choices provide a variety of options to customize the unit for your specific application.
Features
Standard
Optional
Heavy-gauge, fully-welded cabinet

✓

Galvanized shaker bar

✓

Factory installed cotton sateen filter packs

✓

Dynamically balanced steel fan wheel

✓

Inlet locations on top and all three sides

✓

Blue indoor industrial-grade texturized paint

✓

TEFC motor*

✓

115/230/60/1 or 208-230/460/60/3 voltages
(availability based on collector size)

✓

10-year warranty

✓

Brass shaker bar

✓

Aluminum fan wheel

✓

55-gallon drum pack

✓

Slide gate

✓

Hopper or dump hopper

✓

Inlet collar kit

✓

Exhaust deflector

✓

Chamber, attenuator, or stack silencer

✓

Suction-tube assembly

✓

Outrigger pack

✓

HEPA filter

✓

Motor starter

✓

Casters

✓

Magnehelic** gauge

✓

EZ Filter Pack- Polyester Sateen
- Polypropylene
- Woven polyester
- Stainless steel construction

✓
*All 60 Hz motors 1 HP and above are EISA compliant.
**Magnehelic® is a registered trademark of Dwyer Instruments, Inc.