Donaldson Torit Customization Products
Donaldson Torit offers custom products to meet the needs of specialty applications. Customization ranges from basic private branding and labeling, through clean sheet designs with unique volumetric shapes. Your requirements may include controls integration, unique inlet connections, custom filter shapes and dimensions, and unique structural requirements. We have the necessary design tools and resources to meet your requirements.
Solving Unique Filtration Issues
AST Canada designs & sells Donaldson Torit Custom OEM Products for unique air filtration applications in a wide range of industries.
Customized OEM Products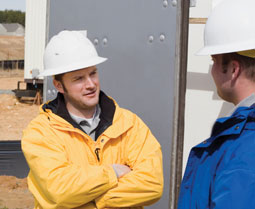 Our clients have come to rely on AST Canada to solve their filtration issues. We offer Donaldson Torit flexible customized solutions to a wide range of industries.
Donaldson Torit has a reputation built on problem solving, providing quality solutions and their commitment to customers' satisfaction, before and after the sale. Donaldson Torit has a worldwide network which allows it to provide responsive and comprehensive local support – no matter where it's needed.
A dedicated team of OEM account managers and engineers stands ready to solve even the most complex filtration issue.​
Mobile Mining Application
Donaldson Torit can design solutions to accommodate customer space constraints and integrate additional filtration technologies tailored to customer needs.​
Airflow Modeling, Abrasion Modeling, Structural Analysis
Only Donaldson Torit provides sophisticated engineering analysis tools to ensure proper airflow management, extended filter life, and reduced maintenance costs.
Plasma Cutting
Donaldson Torit engineers can provide a unique, integral pre-separator for spark reduction in laser and plasma cutting.
Rail Grinding
Custom designs that accommodate unique customer space constraints are available.