Donaldson® Torit® offers multiple collectors and many construction and filter options to allow a collector selection to fit the diversity of chemical processes.
Chemicals and Plastics
​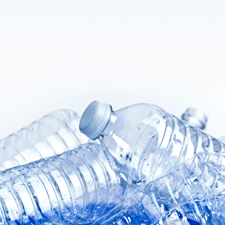 The chemical industry is large and diverse, and while much of it is liquid, dry products and by products are common. Dust results from processes such as material handling, screening, mixing, etc.
The plastics and resins industry is unique in the chemical industry. There are two broad classifications of plastics: thermoplastic resins produced by addition polymerization processes, and thermosetting resins made by condensation polymerization processes. Thermoplastic resins may be remolded with the addition of heat and thermosetting resins can't.
What is a hydro-entanglement process?
Instead of a mechanical process using needles to entangle and compress polyester fibers into a felt material, the hydro-entanglement process uses jets of water to entable and compree the polyester fibers into felt. The process creates a material that is more uniform and provides better filtration.
How are Dura-Life bags different from standard polyester bags?
Dura-Life bags are made from polyester material that is created through a hydro-entanglement process instead of a needle punch process. The hydro-entanglement process creates a more consistent and uniform filter material. The material is comparable in thickness to standard polyester, but weighs about 1/3 less. The fibers are smaller and the hydro-entanglement process creates a loftier and lighter weight fabric that filters more effectively.